In the second half of the nineteenth Century, the British colony of Vancouver Island was becoming more populous and developed, particularly coal mines at Nanaimo and elsewhere in the Salish Sea.  The "Boiling Reef" and foggy narrows at East Point were a particular hazard and many ships were wrecked here.  In 1886 the new Canadian Government commissioned a light station which began to operate in 1887.  See the links and the displays below.  The site was designated under the Lighthouse Heritage Act in 2013.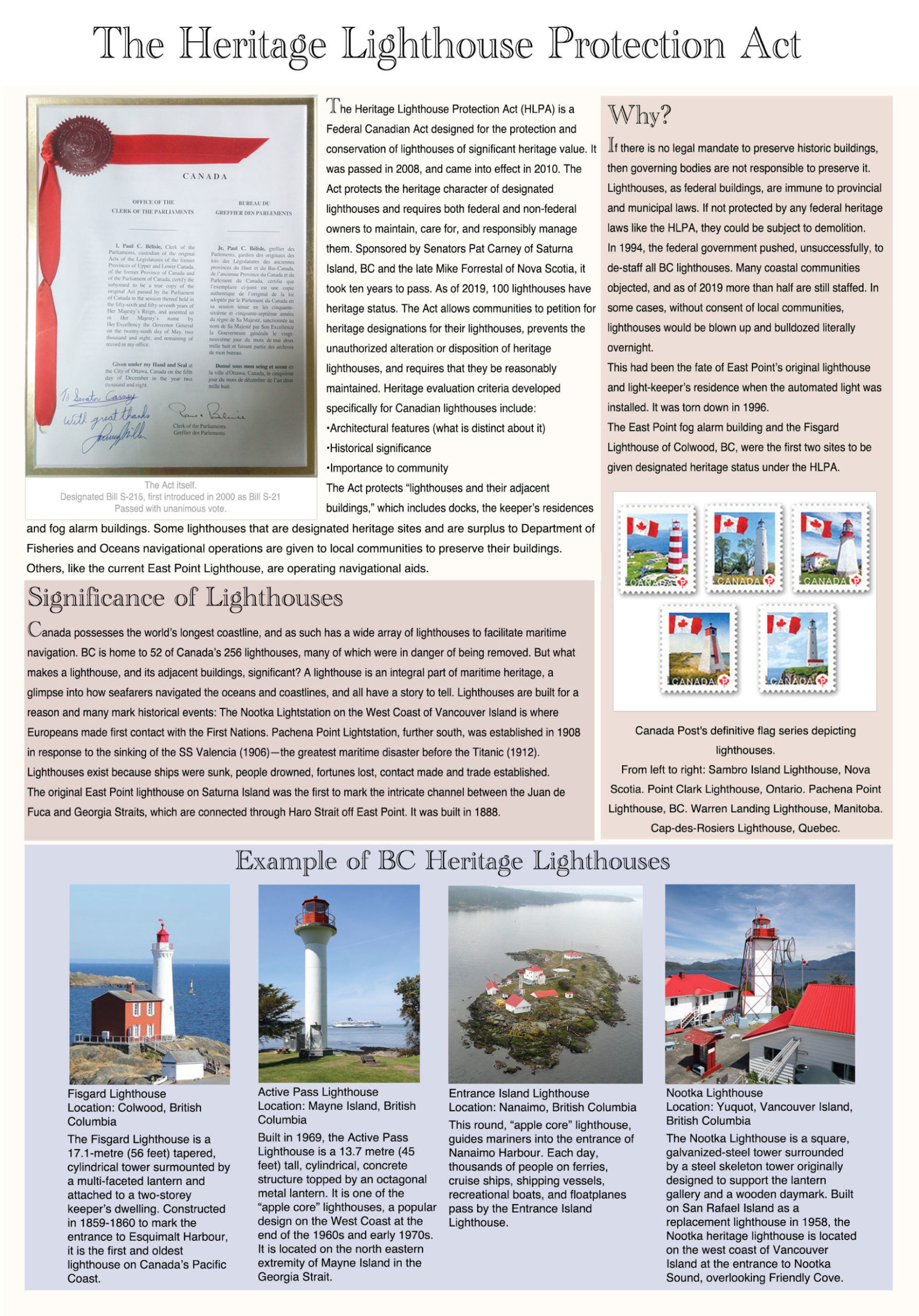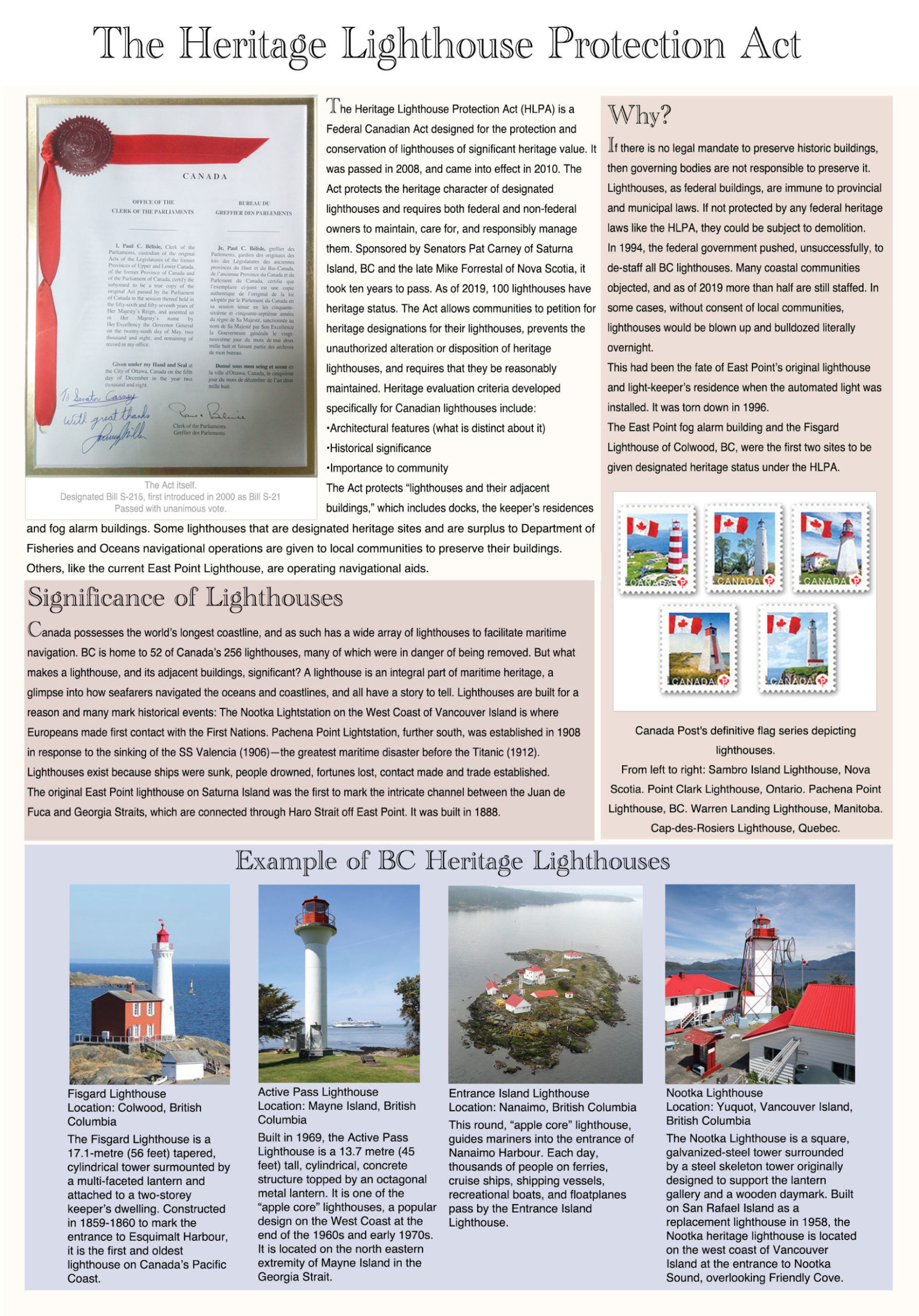 The reef was particularly dangerous when there was often fog.  So in 1936, the Fog Alarm Building (FAB) was constructed and began operation. 
In 1997, the property at East Point was transferred from the Coast Guard to Parks Canada and became part of the Gulf Islands National Park Reserve.  The light had been long automated and continues to operate.  Most buildings on the site were torn down, but the community persuaded Parks Canada to allow it to save the FAB.  Check out the displays below in person when you visit the FAB.