THE GEOLOGY OF EAST POINT
Saturna Island is part of 'Wrangellia', a unique and ancient tectonic plate, part of the Earth.  For more information, see the 2 display panels about the geology of East Point below.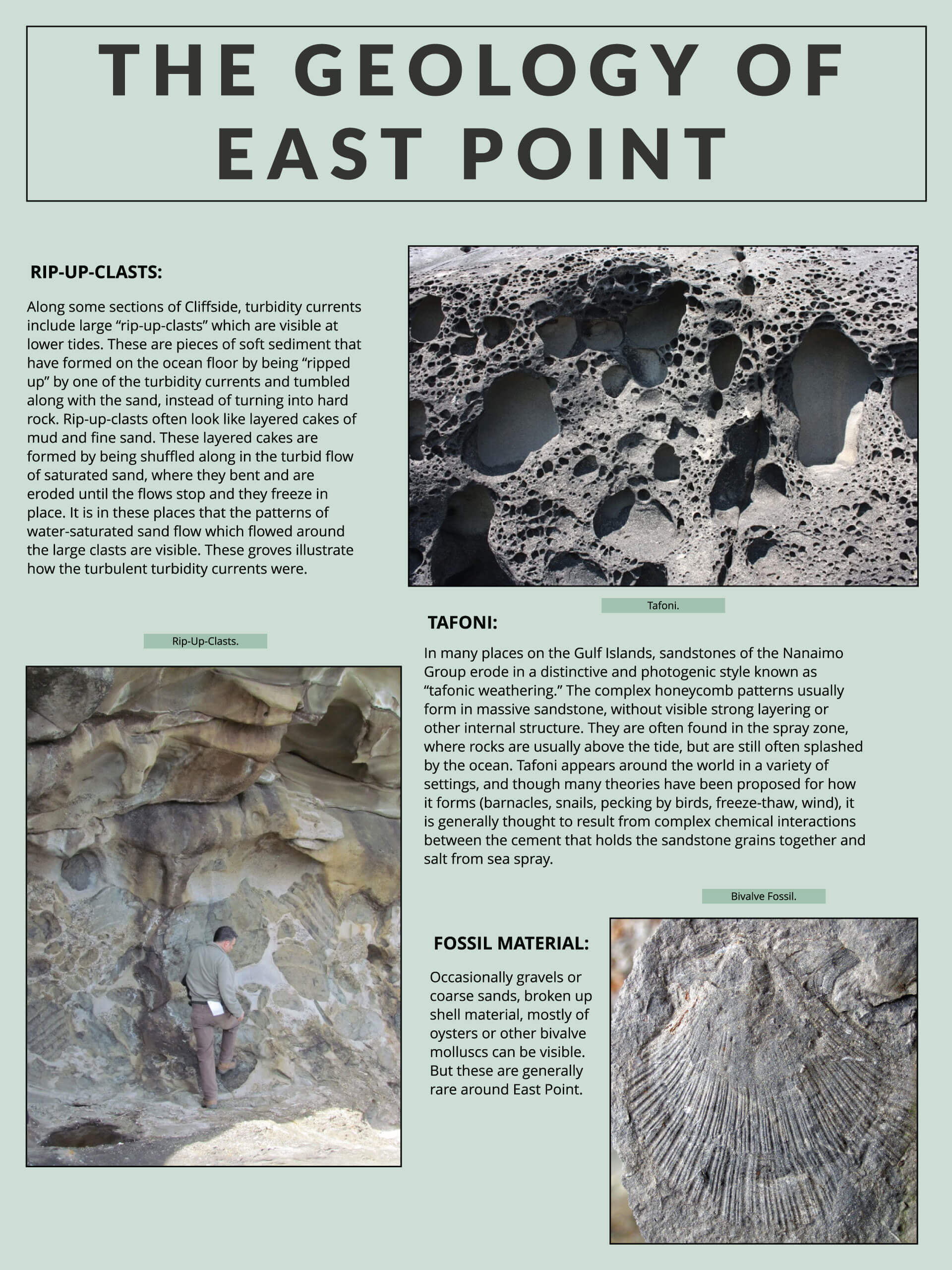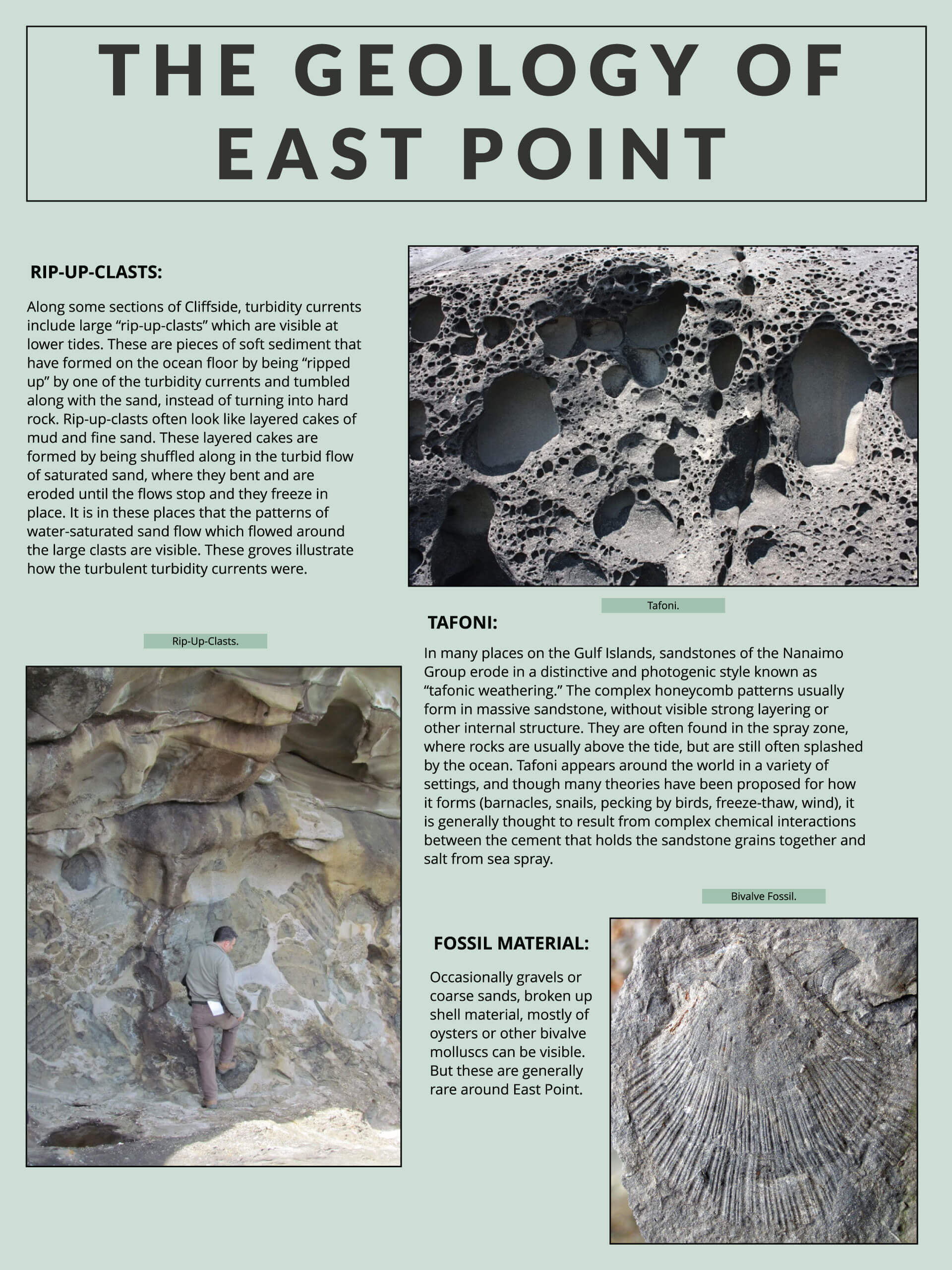 The geography of East Point makes it a focal point for ocean currents, and for the entire marine food chain, culminating in Seal Lions, and Cetaceans, including Humpbacks, Southern Resident and Transient/Biggs Orcas, and Harbour Porpoises.  See the links and the 5 display panels below.